The fascinating Culinary Curiosity exhibit is at our Central Library from Oct. 4 – Jan. 5.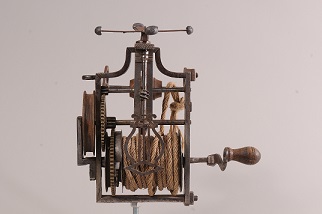 You'll learn about working on a farm in the 1900s and discover where food comes from, how far it travels and how it's produced. See a showcase of old-time devices used to slice meat and vegetables, plus tools used long ago by farmers to pick fruit, prepare seeds and plant crops.
Drawn from the personal collections of Mel and Janet Mickevic, this exhibit is on display for public viewing for the first time. Arlington Heights Memorial Library, Aurora Public Library and Gail Borden Public Library District also are hosting elements of this large exhibit. In all, more than 250 items are included at all four libraries.