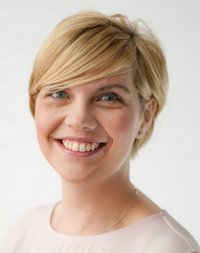 Annie Miskewitch is enthusiastic about library services, has worked in libraries for two decades, and is excited about using her passion and experience in the role of deputy director at Schaumburg Library - a position she filled in June. She began her library experience as a shelver and climbed the ladder up to division chief of business, history and science at Harold Washington Library Center at the Chicago Public Library.
"My love of libraries, especially public libraries, was seeded at a very young age with my mother being a local branch librarian in our community," Annie said. "I saw first-hand the transformative power libraries had, the connections and comfort they offered, and the trusted relationships that were nurtured with offering authoritative, timely and relevant information. Now more than ever, all of these points are important in our public libraries."
Annie is an avid reader of both nonfiction and fiction, and has been a book reviewer for Library Journal since 2008. Additionally, she is an alumnus of DePaul University and the University of Illinois at Urbana-Champaign. Married with two children, Annie says she is "committed to lifelong learning for all of the ages and stages of our lives."