In a special meeting on Tuesday, Nov. 26, 2019, our Board of Trustees named Deputy Director Annie Miskewitch as the Library's new Executive Director.
"The Board met on November 26 to discuss all options regarding finding a new Executive Director for our Library," said Board President Anita Forte-Scott. "After a lengthy exploratory meeting, it was clear to all Board members that the efficient and logical choice was to make Annie Miskewitch the Executive Director, rather than enter into a lengthy and costly search process. Annie clearly meets all of our requirements for an Executive Director and was the natural choice for the position."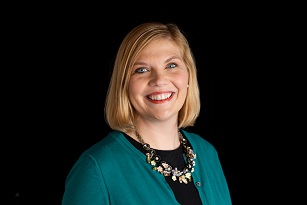 Annie Miskewitch has served as our Library's Deputy Director since June 2017, working at Chicago Public Library for more than 20 years before coming to Schaumburg. Annie has more than 25 years of public library experience, including her recent selection to attend the American Library Association's elite Leadership Academy.
"I'm honored to be the next Executive Director at Schaumburg Library," Miskewitch said. "I believe libraries should be safe, welcoming places for all to discover and learn. I'm dedicated to our Library's mission, and am excited to work with our forward thinking Board of Trustees and staff who are all committed to meeting the needs of our community."
"In her years as Deputy Director, Annie has taken on many responsibilities, showing the Board that she is ready to take the helm of Schaumburg Township District Library," Board President Forte-Scott stated. "Annie's transition to Executive Director will be a seamless one. She is very knowledgeable with the workings of the Library, the staff, our community and patron needs."
Schaumburg Township District Library Executive Director Monica Harris announced her exit in October. Harris' last day will be Wednesday, Dec. 11, 2019. She will begin as Associate Executive Director of Reaching Across Illinois Library System (RAILS) in the new year. Miskewitch will take the reins at Schaumburg Township District Library on Thursday, Dec. 12.