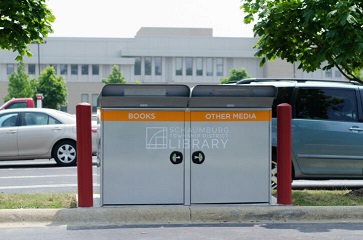 If you're just swinging by to return your items, skip the line at the drive-up window and use our new outside book drop!
The new drop box is at the far north end of our Central Library parking lot, over by Larry and Dan's Marathon. There are separate spots for books vs. all other media, like DVDs.
And don't worry! You can still return your materials at the drive-up window if that's your preference or you need to pick up a hold.