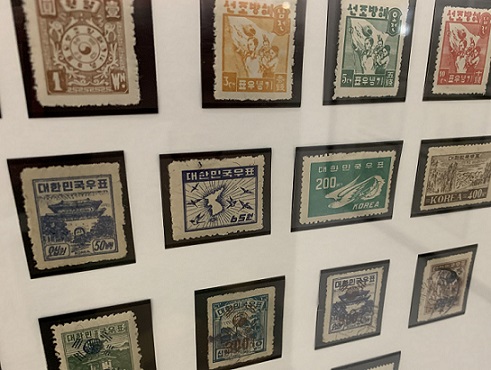 Explore historic milestones of Korea through stamps from 1884 to the present with an exhibit from the private collection of Jin Lee, president of the Keumsil Cultural Society.
Exploring the Korean Past: Korean Stamp Exhibit will be displayed on the second floor of the Central Library through Feb. 20, 2020.
Jin Lee is a philatelist – a stamp collector – who has shown his exhibition over 30 times in Chicago and abroad. Lee has been collecting the Korean-related stamps since for nearly 50 years – since he was in third grade!
In this exhibition, Lee introduces Korea's first printing postage stamps, Korean presidents, Korean court costume, Korean musical instruments, 1988 Seoul Olympics stamps along with U.S. Postal Service stamps for Korean Independence.
Lee is a respected figure in Chicagoland's Asian-American community, having served on numerous boards, which include past chairman of the Secretary of State's Asian American Advisory Council, member of the State Comptroller's Advisory Collective and the State Treasurer's Community Affairs Council. Lee was appointed as an honorary deputy Cook County treasurer in 2019. He is a Maine Township District 207 School Board Member since 2013 and has been Director of Government Relations and Business Planning and Development for the Albany Park Community Center since 1997.