Schaumburg Library Comic Con® is back!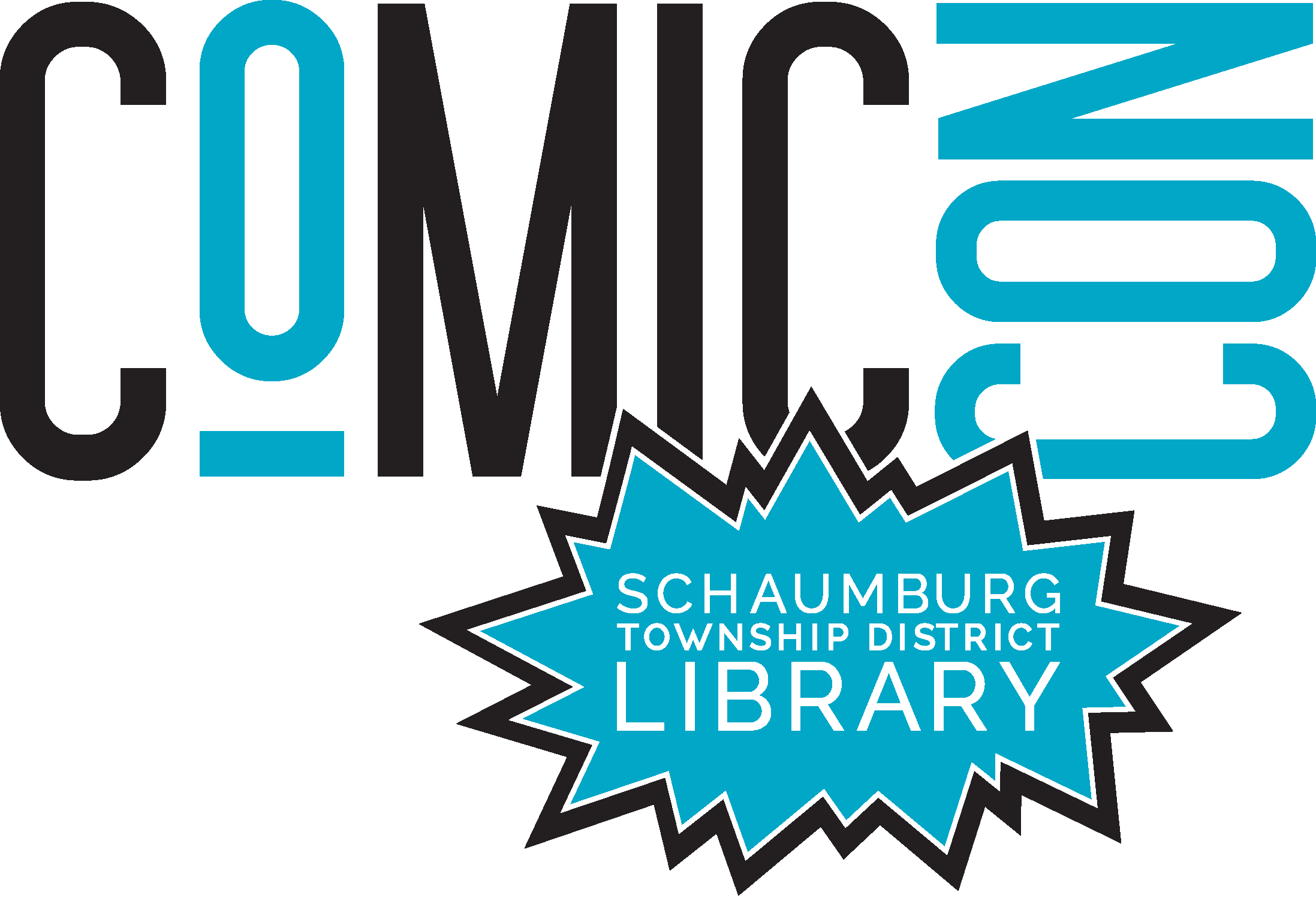 Running from March 22 - April 3, this celebration of all things comics and pop culture has events for all ages. Many of them you can do online!
See some of our highlighted events below and keep scrolling to get a run down of all our Comic Con-related programming. Don't forget to check out the local artists featured in Artist Alley, which went digital this year.
Into the Spiderverse Scavenger Hunt
Miles Morales and Peter B. Parker, your friendly neighborhood Spidermen, need your help to gather their four other spider-sensing friends who are lost throughout Schaumburg Township. You'll have to move fast to get them to the collider and back to their own dimensions before the evil Kingpin can catch them.
Stop by the Central Library between 12 and 3:30 p.m. on March 27 to pick up your first clue. You'll be making five stops around the community and will need transportation to complete your mission and earn a prize. The average time of completion will be 30-45 minutes. Good luck! 
Drawing School
Join us for this four-part Drawing School. A different artist will guide each session, teaching you a variety of techniques and keeping drawing fun! Come to just one, or to all four.
With Gene Ha, you'll learn how you can draw anything at all. Brian Babendererde teaches how to draw character faces. Mark Anderson will show you how to draw dinosaurs and robots. And Corinne Roberts teaches how to draw dragons and mythical creatures.
Drive-In Movie
Join us for a drive-in movie in our parking lot! We'll be screening Spiderman: Into the Spiderverse (rated PG; 2 hours). Each car will get an FM transmitter to listen to the movie through their car radio. Feel free to bring your own snacks to enjoy! Please register each car, not each person. The movie starts at 7:30 p.m. sharp, so please arrive early to get settled into your parking spot.  
Artist Alley
Artist Alley is always one of our favorite parts of Comic Con and this year we've done it digitally! Check out the work of these local artists.


Brian BMAN Babendererde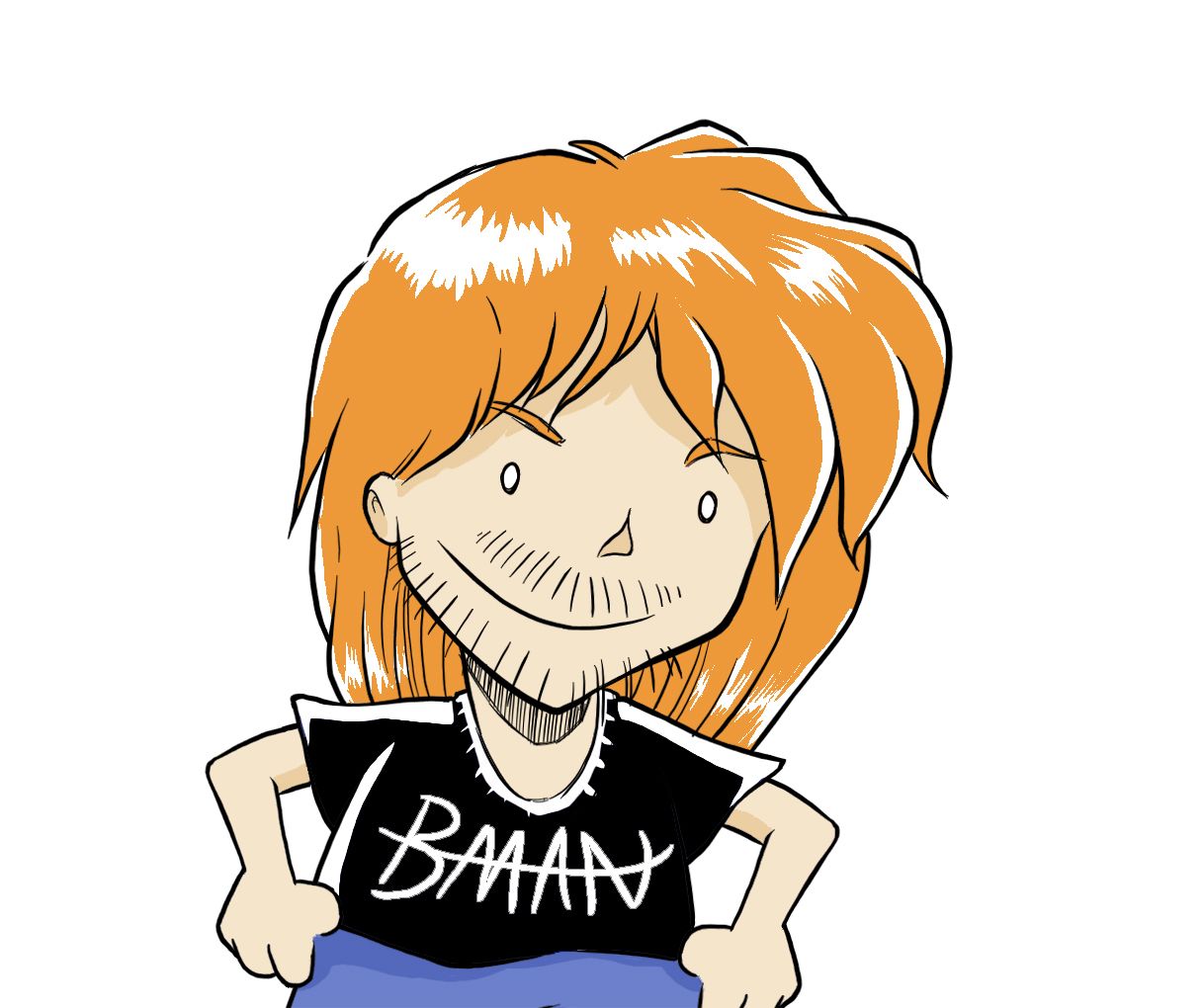 Brian "BMAN" Babendererde is a graphic novelist, illustrator, and video game designer. He writes and draws the comic series Soul Chaser Betty, which combines fantasy, horror, and action with a healthy dose of 1980s nostalgia. His upcoming comic, Salvage Hounds, is a rough and tumble sci-fi story about outlaws of the future making their way on the frontier fringes of the solar system.
A veteran of the video game industry, Brian has also written and designed classic games such as Beavis and Butt-head in Virtual Stupidity, PSI-Ops: The Mindgate Conspiracy, and SepterraCore: Legacy of the Creator.
See the art: TwilightTangents.com | Facebook | YouTube
---
Penelopeloveprints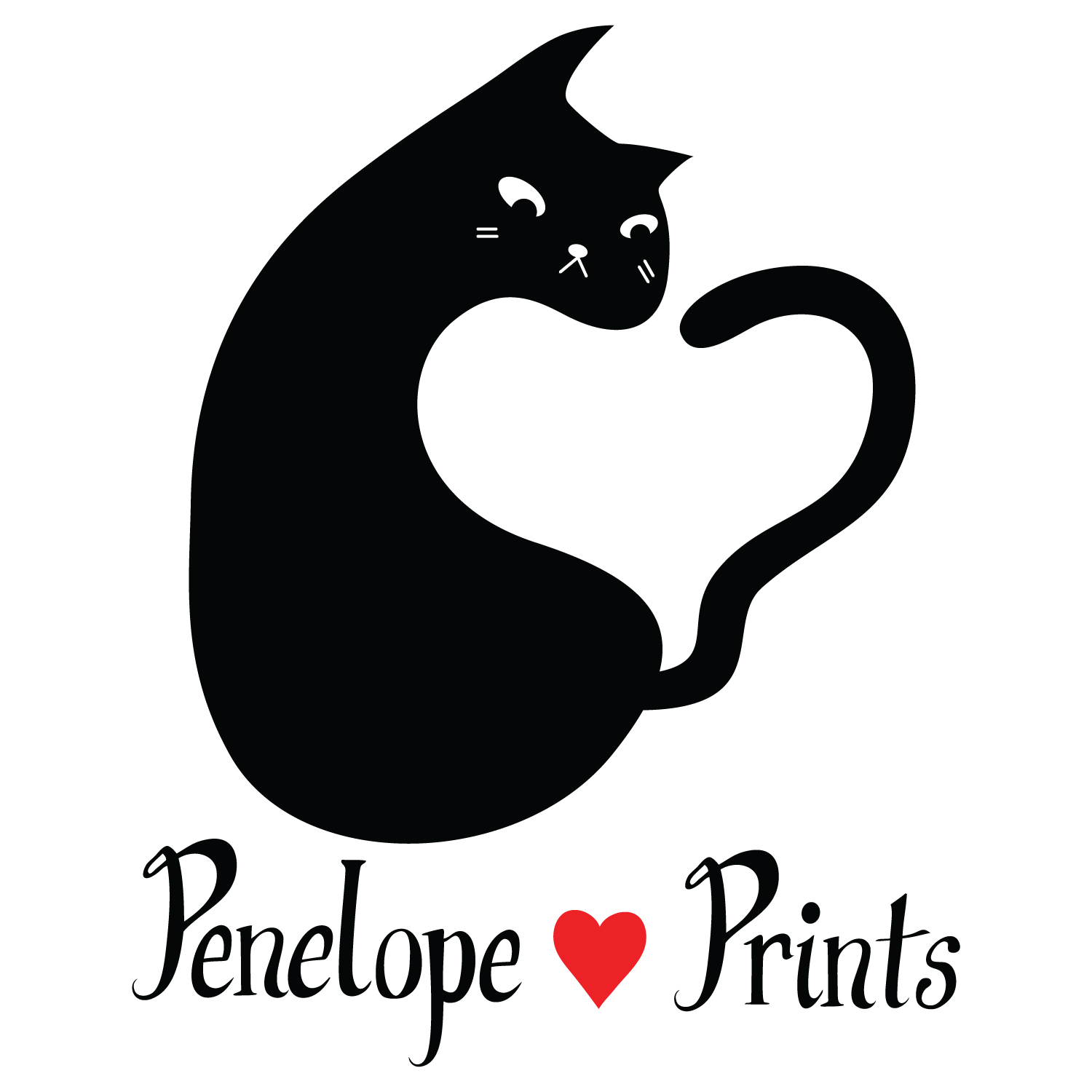 Penelopeloveprints is a watercolor artist who loves painting food and animals.
See the art: Penelopeloveprints.com | Instagram | Facebook | Twitter
---
Raz Ortiz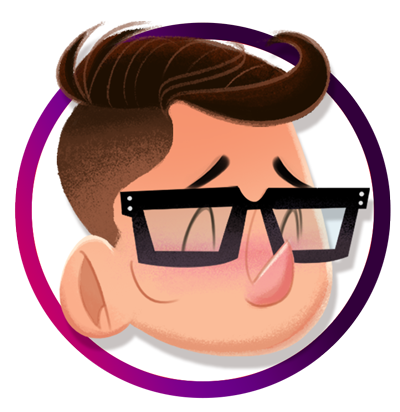 Chicago based illustrator. Raised by cartoons, music and an incredible need to draw silly things. Concentrates on turning the cute in an illustration up to the maximum degree. Small prints, big prints, buttons and small character hand-drawn commissions. Make sure you say hi!
See the art: Instagram
---
Ryan Francis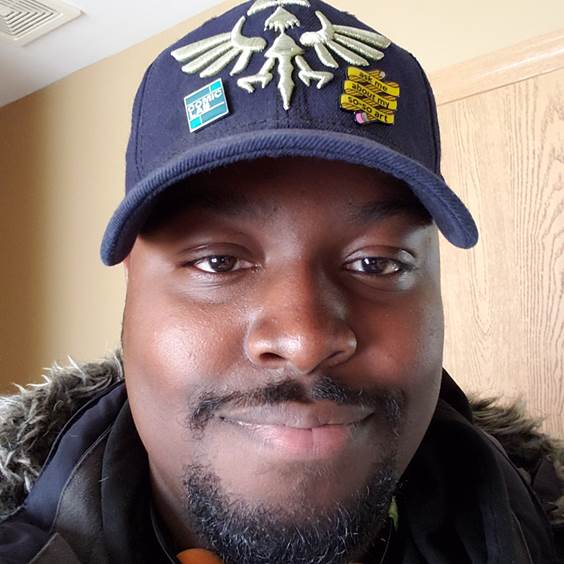 Ryan Francis is a Chicagoland independent cartoonist who has been drawing professionally for 10 years and drawing for fun for a lifetime! A few notable things he's worked on are the comics Shirley's Day, Incident at the Game Store, The Pizza Man, and an indie video game called Blackmask. Keep up with his various doings in art on his website!
See the art: Mastafran.com | YouTube
---
Steph Stanga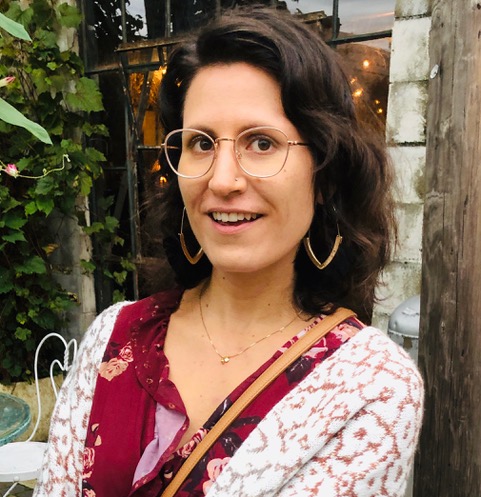 Steph Stanga is an illustrator who currently dwells in Chicago. She graduated with a BFA in Media Arts and Animation and has since been traveling the Midwest showing her work at various art shows or Comic Cons. These days, Steph uses her skills for contract and freelance work.
Steph is inspired by nature, animals, Disney, animated movies and the fantasy genre overall. Her favorite subjects to draw are weird, "ugly" things, or things that just need some extra love.
See the art: StephStanga.Storenvy.com | Instagram
---
Chris Ness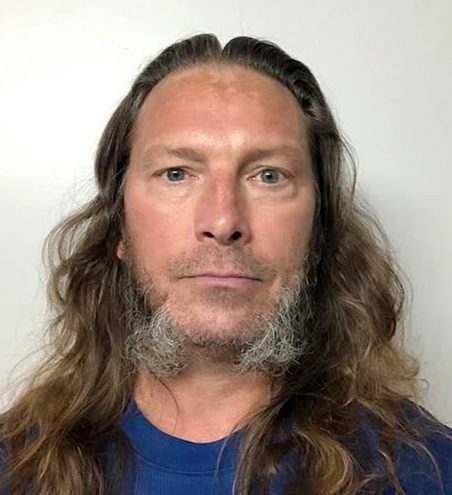 Christopher Ness is an art educator and artist. He paints in acrylic on canvas, mimicking the ratio of widescreen cinema. His subject matter are scenes of great cinematography, iconic characters and scenes that tell a story.
See the art: Facebook
---
Enerjax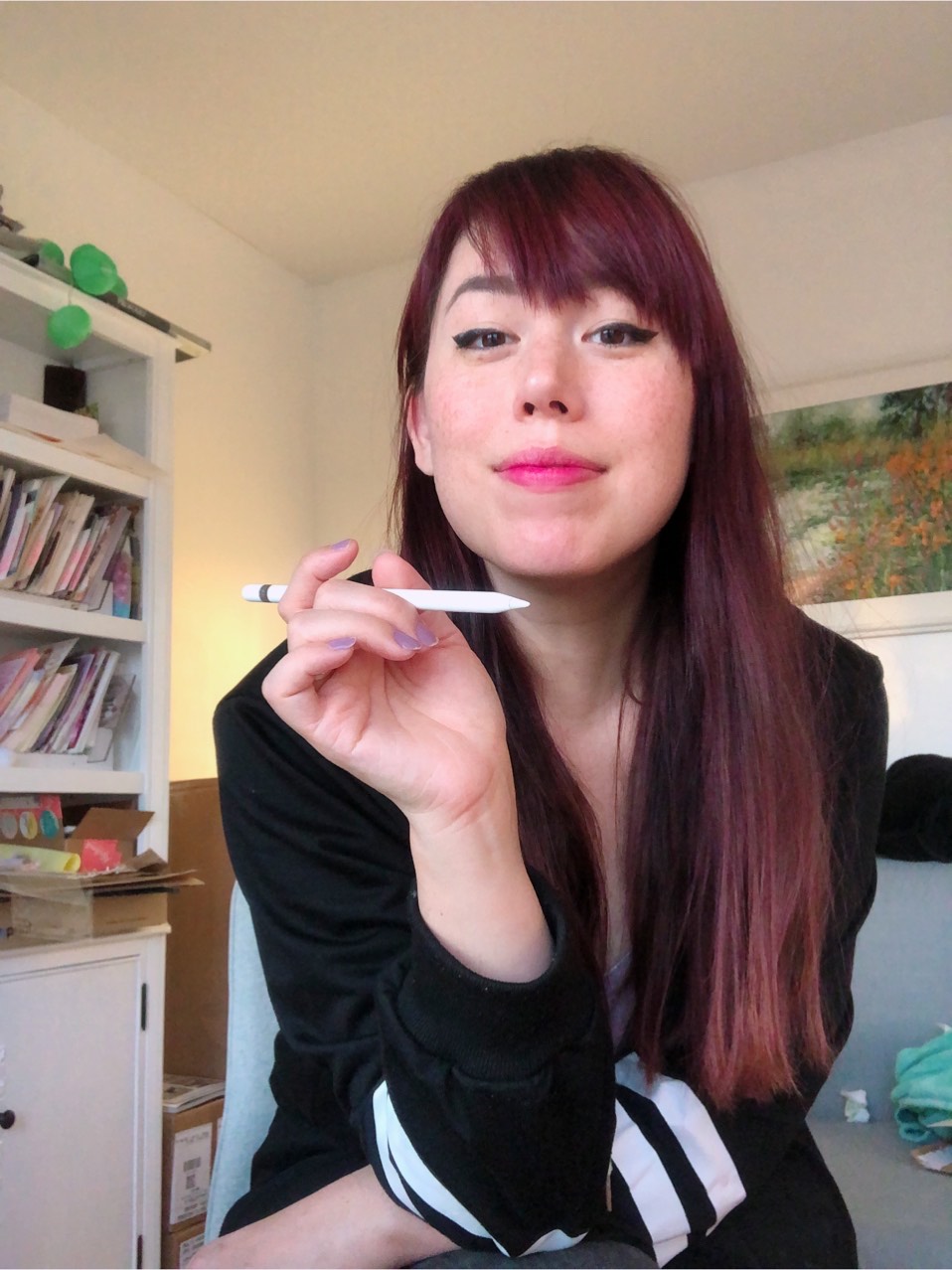 Hello from Jackie! Her art style is soft and feminine with a dash of warrior aesthetic. She enjoys illustrating original characters as well as her favorite popular characters. She uses traditional medium but also draws digitally.
See the art: Enerjax.Storenvy.com | Instagram
---
Rich Perez of Tango Comics
Published tech and comic book writer Rich Perez is co-founder of Tango Comics who's been writing, editing, lettering, coloring, and evangelizing the work of the published comics. Founded in 2009, Tango Comics is a creative medley of domestic and international artists dedicated to the premise of providing the highest caliber of science fiction, pulp, and horror graphic novels.
See the art: TangoComics.com | Instagram | Facebook | Twitter
---
Tom Bacon
Bacon is a 34-year-old Chicago-based Latinx artist who has been drawing his whole life. He's inspired by the games, movies and animation he grew up on in the '90s, that led him to his current pixel-art styled, self-publishing project, Below Earth. He has a wide background in game development, comics and graphic art.
See the art: TomBaconArtist.com | Instagram
---
Apurva Dave
Apurva Dave is a PhD scientist with an art hobby who enjoys painting Disney and Star Wars themed works in a classical art style.
See the art: Instagram
---
Alexander (or Circuit)
Alexander, a.k.a. circuit, is a young digital artist who is currently studying to become an animator for cartoons. He mostly draws fan art for shows like The Owl House, or stuff like Anthro characters. He's still perfecting his skills and learning the ropes of being an artist in general, but hopes he's doing pretty good with it!
See the art: Instagram
How to Participate
Youth Programs
25
MAR

Bloxels (Ages 9 - 12)
2-3 p.m.
Online via Zoom
1
APR

DIY Designs (Ages 9 - 12)
4-5 p.m.
Online via Zoom
Teen Programs
26
MAR

Owen's Treat (Ages 12 - 19)
4:30-5 p.m.
Online via Zoom
30
MAR

Ewok Craft (Ages 12 - 19)
7-8 p.m.
Online via Zoom
Adult Programs