Find out more about our career resources: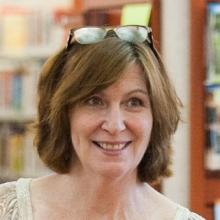 Patti Smolin
Note: Programming and events may be different due to the COVID-19 pandemic. For a list of our temporary hours, please visit our Hours, Locations & Contact page or call (847) 923-3323 for more information.
Advance your career or find a new job with free resources available at the Library.
Give your job search a boost with the Power Employment Workshop, held the first Tuesday of every month at the Central Library from 9 a.m. - 3 p.m. Professionals from Illinois workNet offer expert guidance on finding jobs in today's market, covering topics like writing resumes and cover letters, effective interview skills, networking and social media.
Want to work at the Library? Check out our current job openings.
Library Resources for Job Seekers
More Resources
Get one-on-one assistance with networking, job searching and interview skills.
Search for jobs, attend a career workshop or find training resources. The North Suburban Cook County American Job Center hosts the Power Employment Workshop at the Central Library from 9 a.m. to 3 p.m. the first Tuesday of every month.
Find information on job growth, education and training, median pay and more from the U.S. Department of Labor.