Find out more about our career resources: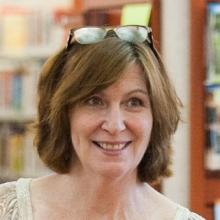 Patti Smolin
Reply by email:
@email
Webmail links:




Copy and paste into email:
Note: Programming and events may be different due to the COVID-19 pandemic. For a list of our current hours, please visit our Hours, Locations & Contact page or call (847) 923-3322 for more information.
Advance your career with free resources available at the Library! We can help you target your job search and connect you with resume assistance and training resources. Visit the Library for an introduction to everything we have to offer or get started now with free online tools.
Want to work at the Library? Check out our current job openings.
Library Resources for Job Seekers
More Resources
Non-denominational, free and open to all occupations, this networking group helps with the challenges of a new job search. Hone your interviewing skills, get resume assistance and critiquing, and find out about area employment opportunities.
Search for jobs, attend a career workshop or find training resources. The North Suburban Cook County American Job Center hosts the Power Employment Workshop at the Central Library from 9 a.m. to 3 p.m. the first Tuesday of every month.
Find information on job growth, education and training, median pay and more from the U.S. Department of Labor.