Learn more about Library resources: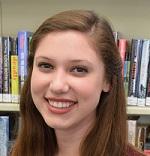 Samantha Eichelberger
Reply by email:
@email
Webmail links:




Copy and paste into email:
Note: Many youth area activities and events are being held virtually due to the COVID-19 pandemic. For a list of our current hours, please visit our Hours, Locations & Contact page or call (847) 923-3439 for more information. We've also created a list of online resources to help kids learn in and out of school.
Parents: If you need books and movies for a certain age or reading level, we'd be happy to help. Just fill out a short form about your child's preferences and we'll pick something great! We also have year-round reading programs to encourage reading every day.
Tweens ages 9 to 12 are welcome to read, relax or play games in our dedicated tween space.
We have desktop computers reserved for children's use, as well as iPads preloaded with age-appropriate learning apps.
Teachers: Take a field trip to the Library! We welcome all public, private and parochial schools (homeschool groups and daycares, too!) within our district for a visit.
The Youth area is open during all regular Library hours. Our Teen Place is open weekends, weekdays after 2 p.m. during the school year, plus school holidays and breaks.
If you can't make it to us, the Library will come to you! We'll visit your classroom for an interactive presentation highlighting children's literature and library information.
Are you a preschool teacher? We'll do storytime! Contact Youth Services at (847) 923-3439 to set up a date and time.