Thanks for your interest in our technology programs! Please review the flow charts below to see the most appropriate order in which to take these programs.

Proficiency in Windows, Word and/or Excel is a prerequisite for programs designated "More Classes." Senior classes are conducted at a slightly slower pace to allow plenty of time for questions and assistance.

For additional information call, please call (847) 923-3352.
Adult Class Sequence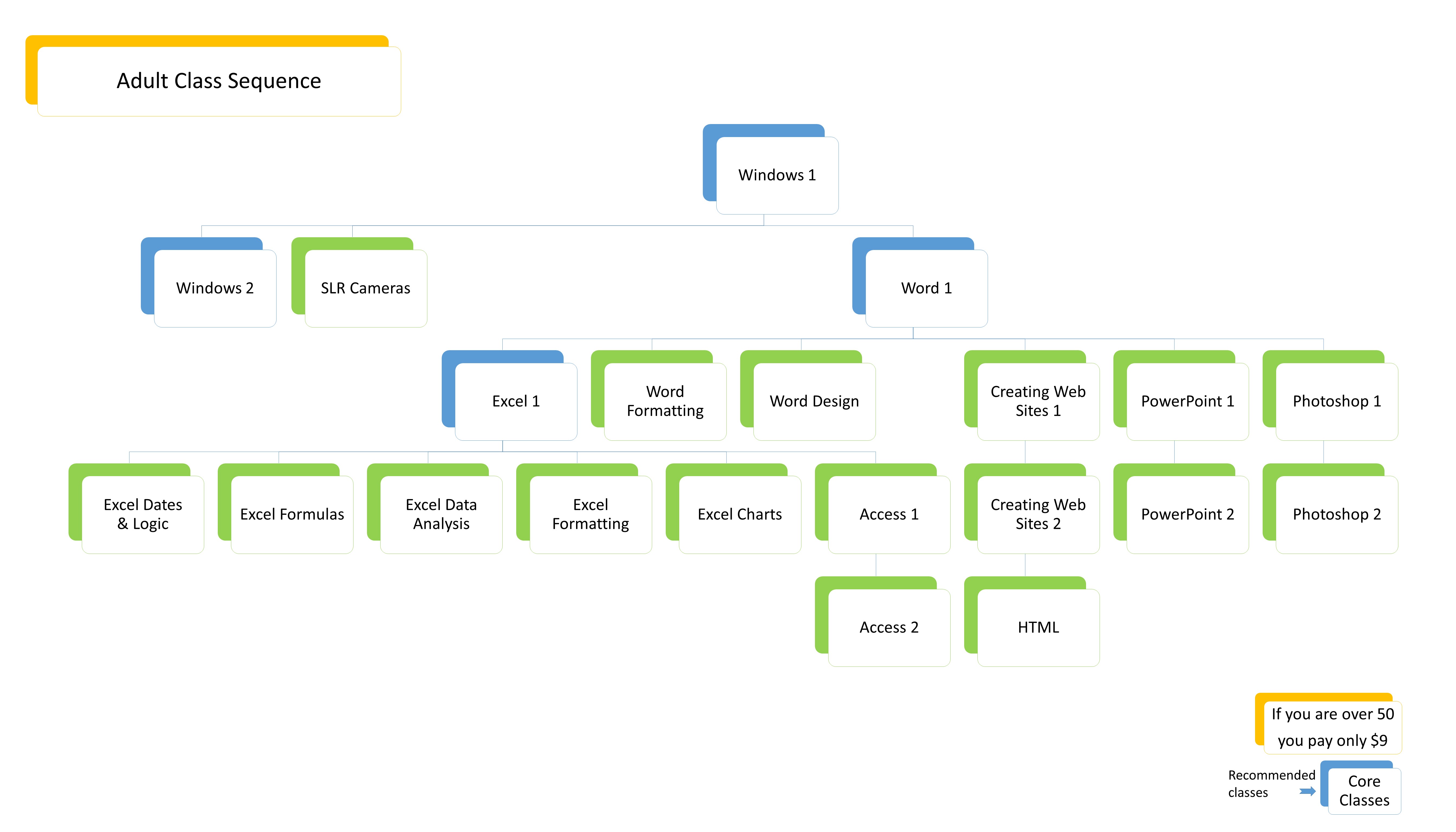 Senior Class Sequence (Desktop)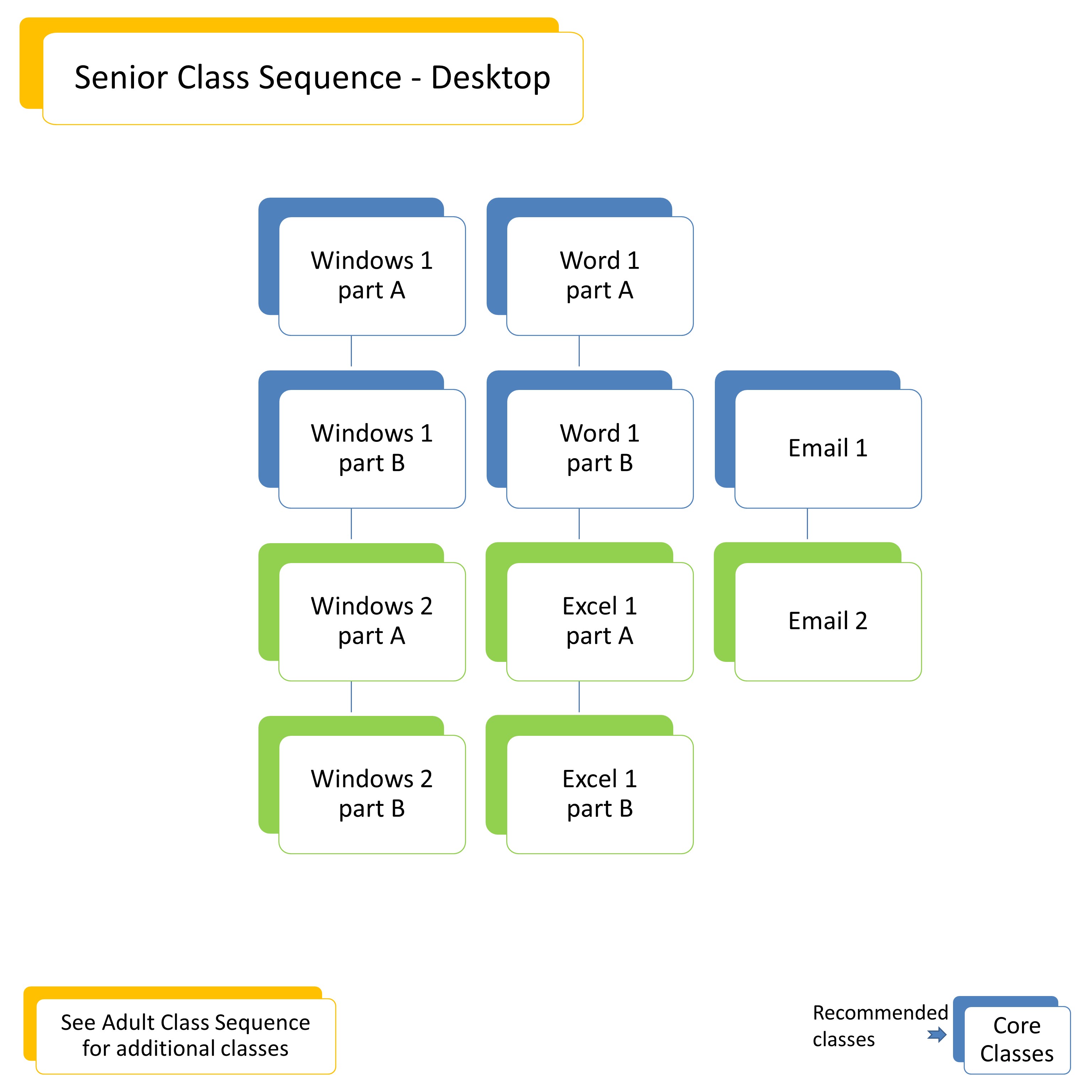 Senior Class Sequence (Mobile)