Get History Fair Help from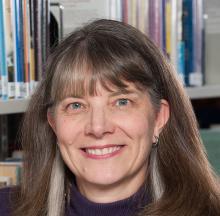 Jane Rozek
Chicagoland and Illinois Resources
Explore this collaboration of many Chicago-area organizations, archiving the city's history and culture.
Use research materials on the history of Chicago and the Midwest, including settlement, growth and politics.
Make an appointment at the Chicago History Museum and get help finding materials related to your topic.
Visit Chicago Public Library in person to access its four special collections or use their online resources.
Find tips on where to find collections about Black Chicago between the 1930s and 1970s.
Urban Experience in Chicago: 1889 – 1963
See documents, photos and essays of Hull House and its neighborhoods.
University of Illinois at Chicago's Image Collections
View more than 60,000 digitized images from the university library's archives.
Learn Illinois history through archived photographs, letters, postcards and posters.
Explore special collections digitized over the past decade by academic and research libraries.
More Resources
Find free eBooks, including older works for which copyright has expired.
Read books and magazines, download them, cite them and translate them. Some books are provided by publishers, while others are scanned as part of a Google project.
Access cultural records digitized through a partnership of major research institutions and libraries.
View an archive of numerous formats — web pages, books, audio recordings, videos, images and software programs.
Chronicling America: Historic American Newspapers
Search the Library of Congress for newspapers from 1789-1963, or use the U.S. Newspaper Directory to find information about American newspapers published between 1690-present.